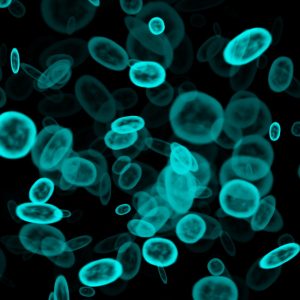 When was the last time you had your home's ducts cleaned? If you can't remember, you're going to need to call our team for duct work today. Not every homeowner is familiar with air duct sanitization. We're here to change that today.
Air duct sanitization is great because it lowers your energy bills, improves the health of your home, and helps you heat your home easier during this upcoming heating season. The only caveat is that you need to call a professional for your duct sanitization service.
Who?
So as we said above, you should always go to a professional for your duct sanitization service. We're not talking about any professional though. You need a team of professionals who understands this service thoroughly. Unfortunately, this isn't every HVAC contractor in the area. Honestly speaking, it's not even the majority of HVAC contractors in this area. We're an exception to this. We make sure that each of our indoor air quality technicians are fully versed in duct sanitization services.
What?
Air duct sanitization is a service meant to cleanse your home's air. You're not going to have clean air, great indoor air quality, or easy air conditioning or heating service without clean ducts. Our professionals come out, hook your ductwork up to our truck, and then apply sanitizer throughout your HVAC system with our unique technology.
When?
You tune up your air conditioner and heater once a year and change your air filter once a season, but how often should you have your ducts cleaned?
The answer varies depending on the area, the home, and the unique indoor air quality needs. The general rule of thumb though is about once every 1-2 years. Having your air ducts sanitized on a routine basis like this will keep your home's indoor air in impeccable shape. Remaining proactive with your home's indoor air quality services is what's going to keep your home afloat.
Where?
Your home of course! Although, if you are also in charge of running a business in the general West Palm Beach, FL area, you can also come to us for light commercial services. Commercial spaces are often highly trafficked by patrons. Even when they're not, they're full of employees and/or tenants. It's a big responsibility to keep such a large space full of people clean, safe, and healthy. Air duct sanitization is a great foundation for this.
Why?
Air duct sanitization isn't the most common service in our area. You might know that this is something that you should do, but do you know why? All the following contaminants are reasons why you should sanitize the ducts in your home:
Paint
Cooking fumes
Chemicals from cleaning products
Tobacco smoke
Pet dander
Decaying organic matter
Sewage
Fungi
Pet odors
Air duct sanitization removes all of these contaminants from your home. This results in a squeaky clean home that smells amazing, runs well, and keeps you healthy too. Consult our professionals for immaculate air duct sanitization services.
Contact Mechanical Air Conditioning when you need duct sanitation work.