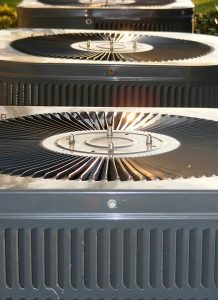 Summer is here and we're sure you're happy—we are too! Although summer is one of everyone's favorite seasons, this doesn't mean that there aren't problems that arise throughout this season too. If you've noticed that your air conditioner has left a little bit to be desired this season, you can rectify this with a couple of AC upgrades.
Sometimes, the problems that you're having can't always be alleviated with repair work. If you're looking for Jupiter air conditioning services, you can find them with our team of professionals. We know that it's not always easy to stay cool here in Jupiter, but we're going to be here to make it as easy as possible for you.
Potential Improvements for Your Home
Here are some potential enhancements you can consider this summer. All of these small tweaks for additions can help you get better air conditioning service at home:
A New Thermostat
When was the last time you upgraded the thermostat in your home? Thermostats shouldn't stay in your home for an entire lifetime. You need a new thermostat from time to time. If you're still running a dial thermostat, slide thermostat, or even a digital thermostat, you're going to need to upgrade. The best thermostat upgrade is a Wi-Fi thermostat or a smart thermostat. We can help you get a great new thermostat for your home.
A Changed Filter
You need to change the air filter in your air conditioner at least once a season. If you're not changing your air filter at least once a season, then you're just allowing problems to build up unnecessarily. A changed air filter keeps your air conditioner clean and ready to work. It's not too late to do so if you haven't already. Order yourself an air filter and help your air conditioner out this season.
Indoor Air Quality Services
Your air conditioner goes hand in hand with your indoor air quality services. If you don't have an indoor air quality system, consider adding some of these services to your home:
Air Duct Sanitizing: Your air ducts get dirty because of the air flowing throughout your home. Over time, this can become a dirty and clogged space. Our air duct sanitizing services can help you work against this.
A Dehumidifier: It's no secret that it's muggy in Jupiter. If you want to cool off faster and in a more efficient manner then it's worth investing in a dehumidifier.
An Air Filter or an Air Purifier: If you want to breathe clean air, then equipping your home with an air filter or an air purifier is one of the best ways to do so.
An HRV or ERV System: Have you ever wanted to let in fresh air on a hot day? It's probably something you skip out on because you don't want to sacrifice the temperature you've created in your home. Luckily, an HRV or ERV system can help you get the best of both worlds.
Contact Mechanical Air Conditioning today to schedule an appointment with our team. Your Trusted Choice in A/C Repair.