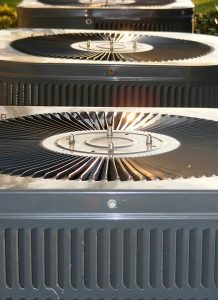 Are you in charge of running a commercial space? If you are, then we're sure that you understand the importance of getting this space pristine, high functioning, and comfortable. The place where you do business should be impeccable. If you can't say that it is, then it's time for you to take things back to the drawing board and get yourself better commercial air conditioning in Port St. Lucie, FL.
We're here to help you figure out a game plan. There are many things you can do to help your commercial space. We want to run through a few ideas today. Commercial air conditioning is different than residential air conditioning and should be handled with specific care. We're here to help.
Perfecting Your Commercial Air Conditioning
Here are a few ways that you can get yourself a great commercial air conditioning system.
Make Sure You Have the Right AC System
Getting the right commercial air conditioning service starts with having the right equipment. This means that you need to get yourself the right air conditioner.
When we're talking about commercial air conditioning, we find that business owners tend to hyper-fixate on packaged commercial air conditioners. These are such a popular option because they're great for so many commercial spaces. If they're not great for your commercial space, though, you do have other options. We're here to discuss them with you.
Get a Good Thermostat
It's time for you to get yourself a good thermostat in your commercial space. If you're wondering where you can get yourself a new thermostat, we'd suggest talking to one of our professionals for guidance. Things are different on a commercial level. It's why we make sure our experts are well versed in this subject matter.
Regularly Maintain Your System
It's important to regularly maintain your commercial air conditioning system too. Don't just think that that this type of service is for residential systems. It's actually even better for your commercial system. This system works hard to climate control an even larger space. This is why it's an amazing idea to have a technician get their hands on your system on an annual basis. If you want to maintain your system, we want to help you do this. Contact us and ask about the maintenance program.
Upgrade When Necessary
It's incredibly important that you upgrade your commercial space's air conditioning system when necessary. It's important that you do this because, yes, an air conditioning system can last quite a while. The question that you should be asking yourself is "how long should it last?" rather than "how long can it last?"
Trying to push your home's air conditioner past its prime is only going to result in some negative side effects. You'll notice a lack of cooling, inefficiency, and even trouble trying to get the system to run. Upgrading can make all these problems a thing of the past. We know that the thought of it might seem daunting, but it's incredibly simple. Our experts are here to help!
Contact Mechanical Air Conditioning to schedule an appointment with our professionals. Your Trusted Choice in A/C Repair.