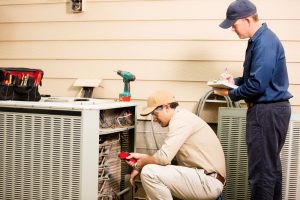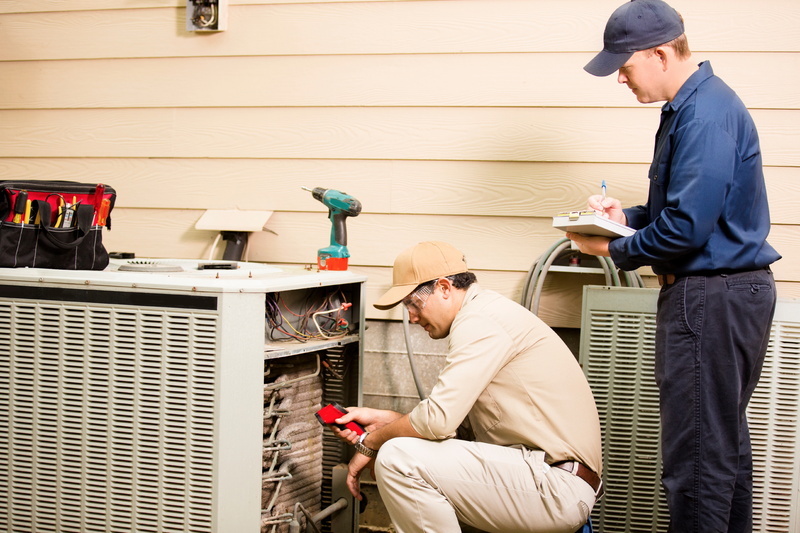 If there's one thing that's important here in our part of the country, then it's your air conditioning services. We're lucky to live in Florida—we have beautiful beaches and year-round weather that rivals the spring and summer conditions of most other parts of the country. While our subtropical climate is fantastic, it can start to feel like a bit much when the temperatures really start to spike toward that latter half of summer.
If you know that your air conditioner isn't up to the task of battling high heat this year, then it's time for you to schedule an appointment for air conditioning service in Port St. Lucie, FL. Our air conditioning technicians know their way around virtually any system. You can call us for anything you need, but for now, we'd suggest starting with a tune-up. We'll get into the details below…
How to Set Your Air Conditioner Up for Success
In most cases, homeowners think that they can just walk over to their thermostat when the temperatures start to heat up, turn their thermostat down to a low temperature, and wait for their AC system to kick on. That's it. That's the "start-up" of their air conditioner for the new season.
Although we wish it could be this simple, we want you to know that this isn't the best way to prepare your home's air conditioner for spring. This is especially true when you live in a place like Port St. Lucie, FL. Luckily, you don't need to tinker with the outdoor unit of your air conditioning system personally. Instead, all you need to do is call up our professionals and schedule an appointment with us.
The Benefits of Maintenance
So maybe you're wondering why you should schedule an appointment for air conditioning maintenance in your home. There are a multitude of benefits but we're not expecting you to just take our word for it. We're going to get into the details below:
Lower Energy Bills
Efficiency is key when it comes to your air conditioning services. Maintenance is the best way to get your air conditioning system up and running at its best. If you want great air conditioning services, then make sure that you call our professionals today.
A Long AC Lifespan
You want your air conditioning system to last as long as possible. You spend your fair share of time and money purchasing this system and installing it in your home so treating it with care is only right. This is the way that you're going to help your air conditioning system last past a decade.
Preventing Repair Issues and Breakdowns
A lot of the time, you'll hear maintenance or tune-ups referred to as "preventative maintenance. This is because maintenance really is a preventative measure. When you allow a professional to take a look at your air conditioning unit before the cooling season, you're allowing someone with trained expertise to fix any minor issues. Fixing a minor issue in advance will help you prevent repair issues and even large scale breakdowns along the line.
Call us today to schedule your maintenance appointment. Your Trusted Choice in A/C Repair.