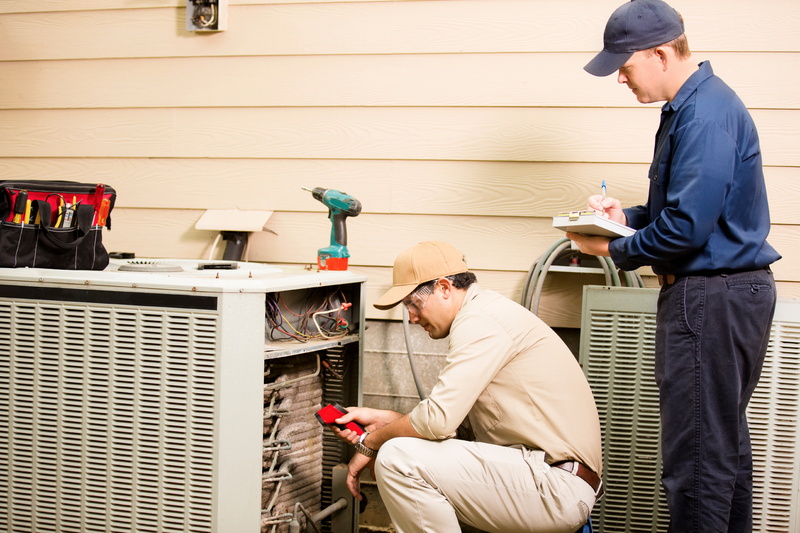 Your air conditioner works great until it doesn't. Sometimes, you know that a replacement is coming, while other times your air conditioner breaks down and replacement seems like a complete surprise. Either way, it's possible to be prepared ahead of time. You just have to know how to identify the signs that it's time to replace your air conditioner.
But if your AC is having problems, how do you know when to repair vs. replace it? Making the right decision is important. If you invest in an expensive repair and it doesn't solve the problem, you could have invested that money in a brand new air conditioner. At the same time, you don't want to replace your air conditioner completely if it still has life in it. If you need central air conditioning repair in Hobe Sound, FL, our team can help.
In the meantime, you can keep reading to learn more about making the right decision about AC repair vs. replacement.
When to Consider AC Replacement
AC Lifespan
The average AC system lasts for around 15 years. If you take great care of your air conditioner, it can last for 20 or more years. But once you hit that 15-year mark, you know that you're getting closer to needing a replacement. Experts recommend that if a single repair bill is more than half of the cost of a new air conditioning unit, you should just go ahead and invest in a new air conditioner.
If you're having to make frequent repairs, you may want to add up multiple repair bills to reach that 50% number, especially if your air conditioner keeps having the same problem over and over again. If you invest in an expensive repair, there's no guarantee that your air conditioner will last much longer. Other components are still older and can negatively affect how well your air conditioner works. Sometimes it is better to invest in a brand new unit instead. 
Energy Efficiency
If your air conditioner is 15 to 20 years old, or even older, that means it is much less efficient based on when it was installed compared to current HVAC systems. To put it simply, the older your unit is, the more outdated it is. You are likely spending more on your energy bills than you should.
Investing in a new air conditioner may be a big upfront expense, but you can easily recover some of those funds over time when you consider your energy savings. If you're not sure what your current air conditioner's energy rating is, you can call our team for a free assessment. We can talk to you about your current AC's energy efficiency and offer you a variety of options when it comes to upgrading the unit. There's a good chance you could save hundreds of dollars per year on your energy bills.
When to Consider AC Repairs
If your air conditioner is younger than 15 years, and repairs are not too expensive, invest in repairs over installing a completely new unit. This is especially true if you have kept up with maintenance over the life of your unit. Maintenance is a great way to extend the life of your air conditioner, and investing in minor repairs is completely normal. In fact, those minor repairs can keep your air conditioner running for years past the average lifespan. 
Contact Mechanical Air Conditioning to schedule an appointment for your central air conditioning needs.