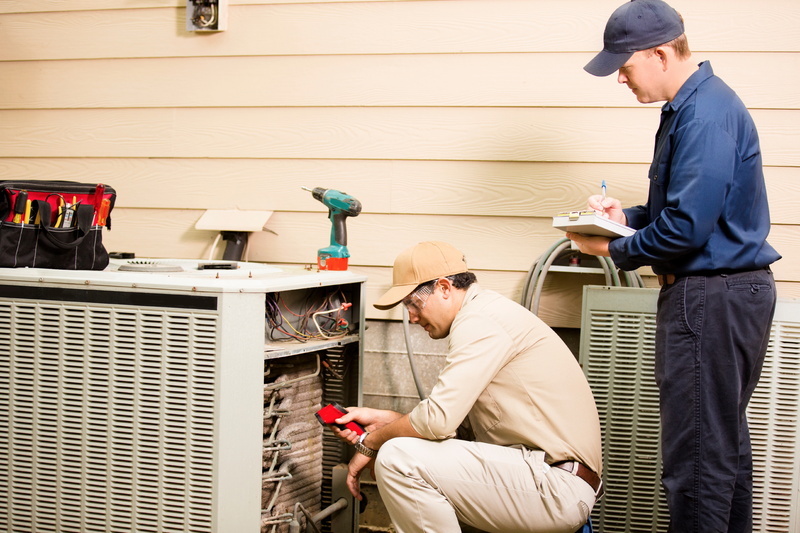 When you live in South Florida, you don't worry too much about having a strong heater in the winter. Our temperatures are so mild that we enjoy our AC the majority of the year. But cooling your home for a greater portion of the year can mean added wear and tear on your unit. And when you schedule service for your AC, you want to make sure the top experts are at your home.
But do you know how to choose a great air conditioning contractor? Learn what you need to look for in an HVAC technician as well as learning what to expect from an AC maintenance appointment. Then, when you need an air conditioning contractor in West Palm Beach, FL, you can give us a call to inspect your system and offer our expert opinion.
Importance of Reliability
You want an air conditioning contractor who has years of experience in the field. You want to know that the person working on your air conditioner knows exactly what they're doing so you don't end up with more problems later on. Before you hire an air conditioning contractor, ask how long they've been in the business. Make sure that their experience gives you the confidence to know that they're the right person to work on your air conditioning system.
Research the Company
There are dozens if not hundreds of sites where you can leave reviews of service. You can also do a quick search to check out reviews left by previous customers. No company is perfect, but you should hope to get a contractor with as close to five stars as possible.
Don't Cheap Out
You may be tempted to ignore the signs that your HVAC system isn't running right. You want to get the best service possible. There are a lot of HVAC technicians who boast surprisingly low rates, but remember that you get what you pay for. The best contractors are the ones who have the most knowledge and experience. Be prepared to pay a little more for high-quality service—it is definitely worth it. 
Customer Service
HVAC system maintenance isn't a "one and done" project. You want to be able to establish and build a relationship with your air conditioning contractor. A less professional contractor will treat you as a number, come out to your home to fix your problem and leave without offering any feedback or guidance. You want a team willing to offer you a 100% satisfaction guarantee on their work. 
Expertise in the Industry
Make sure that you choose an HVAC company that does more than just air conditioners. Ideally, you would like to have the same technicians looking at all of your important home appliances and even your plumbing. When a team of experts can get to know you, your family, and your home, they have the best chance at offering a personalized recommendation each time. 
Contact Mechanical Air Conditioning for your central air conditioning needs.