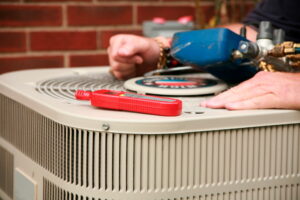 If it's time to invest in a new air conditioner for your home, you want to make sure you choose the best unit for the unique layout of your home and your family's unique needs. Your old air conditioner may have got the job done, but there's always a chance that there is an even better option out there.
When you partner with our team of professionals for AC unit installation in Jupiter, FL, we can help guide you in choosing the perfect air conditioner. Keep reading to learn more about the five factors you want to consider when choosing a new air conditioner. 
Duct Vs Ductless
The first decision is whether you want a more traditional air conditioner that has ductwork or a ductless unit. Central air conditioners with ductwork can cost less upfront to install, especially if your existing air conditioner already has ductwork. But they can also cost you more in energy use from month to month.
A ductless air conditioner offers a variety of benefits, although it can cost significantly more upfront. If you need more space in your home for storage, a ductless air conditioner is a great choice. You can get rid of all of your existing ductwork and utilize the space in new ways. Ductless air conditioners can also use up to 50% less energy to run, so you can save money over the life of the unit.
Energy Efficiency
No matter what type of air conditioner you choose, you want to consider the energy rating. All air conditioners come with a seasonal energy efficiency rating (SEER2). The higher the SEER2 rating, the more energy efficient your air conditioner will be. 
AC Size
Do you want the help of an AC professional to choose the just-right size of air conditioner for your home? Your new unit should match up with your home's square footage, but that isn't all. You also want to consider things like the amount of insulation in your home, window size, and the climate zone you live in. Living in a hotter climate like Florida means that the cooling load is much heavier and you need a stronger air conditioner. 
Overall Cost
Sure, the upfront cost matters. But, when you spend more for a highly energy-efficient unit, you can actually recover the additional cost and save more over the life of the unit when you consider energy savings. The caveat with a less-expensive, less-efficient air conditioner is that it will cost you more over the next 10-15 years or for as long as you use it. 
Expert Technicians
Choosing the right air conditioner is just as important as choosing the right team for installation. How your air conditioner is installed can have a huge impact on its overall efficiency. Our team is the experts at AC installation in our area. When you partner with us, you can rest assured knowing that your air conditioner is installed with quality and safety top of mind.
Contact Mechanical Air Conditioning for your central air conditioning needs. Contact us today to schedule an appointment for AC installation today.