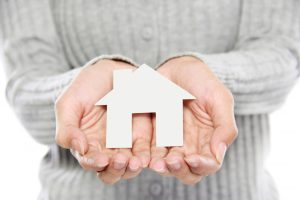 The holiday season is right around the corner. You've put your pumpkins away and you're online looking through gift guides for your loved ones. You're probably even testing out a few holiday recipes for upcoming family get-togethers. The one thing that makes living in Florida different for the holiday season is the weather. It's still warm enough here that you need to use your air conditioner.
Because our air conditioners work overtime, fall and winter are still peak times for air conditioning repair needs. If you're thinking of calling a professional for AC repair in Wellington, FL, then we suggest that you schedule an appointment with our team members. We want to help you with your AC services.
The Signs You Should Repair
Here are the signs that you should repair your home's air conditioner in the upcoming months.
Your Air Conditioner Can't Cool Your Home
The first sign that you should get air conditioning repair for your home is if your air conditioner can't get you cool. We know that it gets hot here in Florida and that it's hot for long periods of time. While this is all true and definitely impacts the way that your air conditioner is able to perform for you, it doesn't mean that your air conditioner shouldn't be able to cool your space. If your air conditioner can't cool you, then it's a sign that you need repair work.
You Note Odd Smells Coming from Your AC
Your air conditioner is going to make a certain amount of noise, but it should never emit a certain level of scent. If you're noticing a weird smell every time you power on your conditioner, then it's worthwhile to call a professional. Moldy or musty scents are an issue. You want someone to handle this sooner than later so that it doesn't pose a threat to your personal health. We can be the team to help you with this.
You Have High Energy Bills
Are you noticing that your energy bills are rising with time? High energy bills are a clear sign that your home is struggling with efficiency. We know that when the temperatures are high and you're running your air conditioner more often, then you might notice high energy bills. High energy bills aren't something that you want to notice without a clear cause though. We can help you figure out the source of this issue and work to solve it.
You Notice Low Airflow
Your air conditioner should have strong, steady airflow. If you've started to notice your airflow trickle down to nothing, then it's time to address this issue with the help of a professional. Low airflow is bad news and will only become worse with time. The sooner you have one of our professionals address this, the better.
You Notice Loud Noises
Your air conditioner makes a little noise when it starts, when it runs, and when it powers down. Loud and constant noises are an issue though. Watch out for sounds like scraping, rattling, banging, or even squealing. These are the symptoms of an unhealthy air conditioning system.

Contact Mechanical Air Conditioning today to schedule an appointment with our professionals. Your Trusted Choice in A/C Repair.