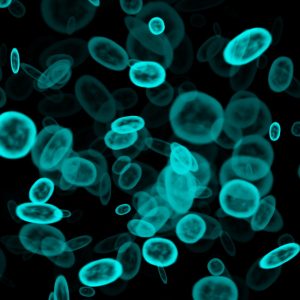 We're at that in-between point in the year where you might want to start considering your home's indoor air quality services or (IAQ). We know that indoor air quality can be one of those things that's a little elusive. If you're trying to get your grasp on these services, then we want to help you with this. We're the right HVAC company in Palm City, FL
We're a team that you can trust because we go the extra mile. We make sure that we answer all of your questions because we understand that they're important. This is why we're going to spend some time going through the most important indoor air quality questions we hear. Let's get into what you should know below…
Questions We Get About Indoor Air Quality
No question is a silly one when you're talking to members of our team. Let's run through some of your questions today.
Should I be concerned about my indoor air quality?
Yes. You should be concerned about your home's indoor air quality. It's more likely than you think that your indoor air quality isn't in pristine condition. A lot of the problems that you might face can easily be brushed aside as personal issues, but we'll help you address them.
I have bad allergies. Is there anything special I should do for my indoor air quality?
If you have bad allergies, we suggest that you invest in an air filter or an air purifier for your home. We'd also suggest regular air duct sanitizing. This type of maintenance can be the difference between a home full of problems and a relaxing, comfortable home.
What are some of the most common indoor air pollutants?
The most common indoor air pollutants depend on your location and your home. Some of the most common ones in our area include fungi, bacteria, VOCs (volatile organic compounds), and dust mites. We can help you address the problems that you're facing at home.
I have hot and cold spots. Does this have anything to do with my indoor air quality?
Hot and cold spots can actually be caused by or exacerbated by poor indoor air quality. Keeping your ducts clean and pristine can help you eliminate hot and cold posts in your home and improve your indoor air quality all in one go.
Can houseplants really improve my indoor air quality?
Yes. A houseplant or two can improve your indoor air quality. We'd still suggest that you get yourself an air purifier for your HVAC system to give your home the extra boost it needs.
What does humidity have to do with indoor air quality?
We understand that some homeowners are confused when it comes to indoor air quality. Your humidity doesn't necessarily affect the cleanliness of your air, but it does affect the overall quality of your air. You want your humidity to be balanced between 30% and 50%. If it's below 30%, then you're going to need a humidifier and if it's above 50%, then you should try a dehumidifier.
Contact Mechanical Air Conditioning today to schedule an appointment with our professionals. We're "Your Trusted Choice in A/C Repair."