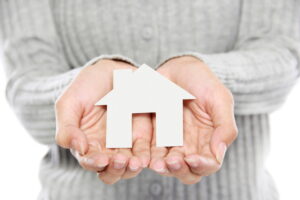 It's time for you to prepare your heater for the winter that's ahead. If you haven't already prepared your heater, then make sure that you take this as your sign to get your heater ready for the chilly season. This is a wise thing to do. If the winter season was a big test, then heating maintenance is like studying for the test to make sure that you get an A.
Our professionals are here for you. We're going to ensure that your heater is ready for all the obstacles ahead. We're also going to help you avoid any unseen problems. We're the reliable professionals you can trust with your home. Call today for heating maintenance in West Palm Beach, FL.
Why Prepare Your Heater
Are you wondering why you should even enroll in a maintenance plan for your home? Here are a few reasons that you should have maintenance performed in your home each and every year.
Quality Heating
You want to be warm during winter. We know that Florida winters aren't necessarily the coldest around or the longest ever, but they're cold enough for our Floridian sensibilities. You want your home to be warm and we're going to make sure that you have quality heating with heating maintenance. Maintenance is the tune-up that you need to ensure that your home is warm when you want it to be.
Long-Lasting System
Your heating system is an investment in your home comfort. That means that you need to keep up with the system to ensure that it can last. You don't want your heater to give out on you right in the middle of winter, after all. If you need a great heater, then you need to ensure that you have heating maintenance every single fall.
Cost Savings
Do you want to save yourself a bit of money in your home? We're sure that you do. If you're ready to save yourself a little money, then you need to start with heating maintenance. Heating maintenance improves your home's heating efficiency and improved heating efficiency means cost savings. These cost savings add up over time. Make sure that you invest in your home's heater for the work you really need.
Our Maintenance Plan
Are you thinking of enrolling in our maintenance plan? Here's what our heating checkup includes:
Check safety controls
Check electrical connections
Check voltage and amperage on motor
Check thermostat operation
Lubricate bearings and motors
Check gas pressure if applicable
Inspect electric heating elements
Nothing is one size fits all when it comes to your home's comfort. That's why even our maintenance plan is customized to the customer. We have different tiers to meet the specifics needs of your home. You can enroll in our plan for either two yearly visits or four yearly visits. Just come to us for exactly what you need. We're going to make sure that you get it right.
Family Owned & Operated over 40 Years in Palm Beach County. Your Trusted Source in AC Repair.