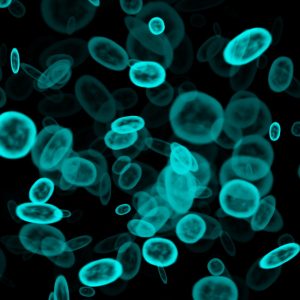 When it comes to indoor air quality options, you need to know that you've got options for your home. Indoor air quality is incredibly personal. We all face the same general air quality problems since we live in West Palm Beach. We face trouble with fine particulate matter, nitrogen dioxide, and other air quality problems as a whole. Your indoor air quality is personal though. Your IAQ problems can be completely different than your next-door neighbors.
We're here to help you with your HVAC services in West Palm Beach, FL. If you're having trouble in your home, we're going to help you find out what IAQ system works the best for you.
Let's Discuss Your Options
You have so many different options when it comes to your home's IAQ work. We're going to tackle your indoor air quality options starting with what's going on with your home.
What's Going On?
So what's your issue?
Bacteria/ Organisms
You've concluded that you have a lot of bacteria and organisms floating through your home. You've done your research and you realize that this is likely the source of your indoor air quality problems. On top of this, you've had trouble with mold and mildew in your home. It's not even just happening in your bathroom anymore. The mold and mildew are spreading to other, unexpected places in your home. You might want to consider a UV light for your home.
Dust, Debris, Pet Dander, Cigarette Smoke, and More
Your home just isn't comfortable. You feel like it's allergy season or cold and flu season all throughout the year. You've noticed that you have high amounts of dust in your home, all sorts of debris in your ductwork, and there's lingering cigarette smoke all throughout your home.
This is when you should consider an air filter, air purifier, and even air duct sanitizing depending on the severity of what's going on in your home. You need a professional to determine the severity of what's going on. We get in and determine exactly what's going on so that we can address it head on.
Humidity Trouble
Now, we live in Florida, so we understand that humidity is a way of life here. You're not going to have many days that aren't affected by high humidity. This is when you should consider a humidifier or a dehumidifier. Most of the time a dehumidifier is going to be what's right for you, but a humidifier can also help you balance out a dry home in winter.
A Stuffy Home
Your home just isn't balanced in the way you want it to be. Your home feels stuffy and uncomfortable rather than well-ventilated and comfortable. Of course, you don't want to open a window and let in fresh air when you're working to keep your home at a certain temperature. This would ruin everything. This is when you can adopt a heat or energy recovery ventilator into your home. These systems allow you to have fresh air in your home without sacrificing temperature control.
Contact Mechanical Air Conditioning for your indoor air quality options. Your Trusted Choice in A/C Repair.