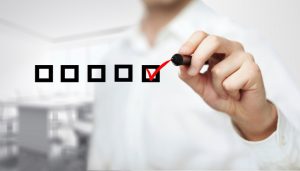 It's still technically winter, but is it ever really winter in Port St Lucie? Our winters come and go fast. Spring and summer are right around the corner. Now is the time to be asking yourself… "Is my air conditioner ready for the heat ahead?"
If your answer is no or you're just unsure about the confidence of your yes, then you're going to need to get in touch with us. We specialize in Port St Lucie air conditioning tune-ups. We're going to make sure that your air conditioner is ready to go. You need to prepare your air conditioner for the weather ahead and our team is the team that can help you do this.
What a Tune-Up Does For You
Are you wondering what the benefits of an air conditioning tune-up are? Many homeowners have this exact same question. We're going to answer it today:
Increased Safety
Air conditioning systems can become a danger to your home if you're not maintaining them properly. The danger isn't quite a dire as it would be with a neglected furnace system, but it can become a danger nonetheless. Maintenance is the easiest way to ensure that you're keeping your home and your family members safe.
Better Efficiency
Your efficiency is important. Your efficiency determines how your home's air conditioner performs, how long it's going to last, and what type of cooling you're going to get from your system. We all want to save money on air conditioning during a Florida summer. Maintenance services are the best way to make this a reality. Make sure that you prime your air conditioner for the season ahead.
Longer System Lifespan
Which car would last longer? The one that receives regular oil changes, timely repairs, and is driven with care or the car that hasn't seen a mechanic in years and is driven like it's on a racetrack. We'd say that it's safe to assume that the first car would last longer. The same logic applies to your home's air conditioner. Maintenance is what makes your air conditioner like the first car. Make sure that you're getting this done every single year.
Decreased Chance of Breakdowns and Repair Needs
You don't want to have to go through an intense repair need or a huge breakdown in the middle of summer. Maintenance allows a professional to diagnose any problems while they're still minor. We'll help you stay cool this summer.
Our Ultimate Savings Agreement
Let's take a moment to talk about our maintenance program here. Our air conditioning maintenance includes:
Check & Clean Condenser Coil
Check & Clean Evaporator Coil
Check & Clean Condensate Drain
Check Electrical Connections
Check Voltage & Amperage on Motors
Check Thermostat Operation
Check Refrigerant Pressure
Lubricate Bearings & Motors as Required
Maintenance is worthwhile as a whole, but it's particularly worthwhile from a team like ours. We're conscientious professionals. This means that we not only perform great work, we also understand your needs to their core. We're going to make sure you get exactly what you need.
Contact Mechanical Air Conditioning for your AC prep. Your trusted choice in A/C Repair.