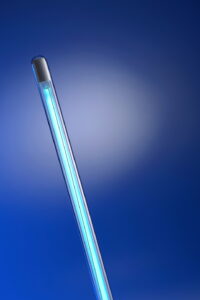 Are you enjoying the cool breeze coming from your air conditioning system? Life in Palm Beach County just wouldn't be the same without AC and proper ventilation! But allow us to let you in on a badly kept secret: there's more to the air quality in your home than temperature. Have you thought about how healthy your indoor air is? Granted, most modern heating, ventilation, and air conditioning (HVAC) systems come readily equipped with filtration. But installing an air purifier in North Palm Beach, FL can do more for you and your family.
Why Air Quality Matters
The quality of the air you breathe is directly related to how you feel. Think about it – everyone tends to take a deep breath when they enter a large, green space. We just know it's good for us! But what about the air circulating through your home?
Depending on your lifestyle, you may be breathing your indoor air for the majority of the day, so this air should be as healthy for you as possible. Standard air filtration can help with that to some degree, but you deserve better.
Types of Air Filtration and Purification
Your standard air filter is a great start. It protects your HVAC system from dust, dirt, and other debris. As a result, internal components function without problem, and the entire installation enjoys a longer lifespan.
What a standard air filter can't do is ensure that you are breathing clean, healthy air whenever you're in your home. That's where air purification or high-efficiency air filtration comes in.
High Efficiency Air Filtration
This type of air filter catches allergens such as dust, pollen, or dirt. It is perfect if you're suffering from any type of allergy or other respiratory problems.
It simply picks up where the standard filter left off.
Air Purifiers
Air purifiers in North Palm Beach, FL improve the quality of your indoor air even more.
Ionization purifiers work by attracting airborne contaminants. They use positive and negative charges to pull those impurities toward the metal plates of the purifier. From there, it's easy to clean them off.
UV air purifiers don't let contaminants into your home in the first place. Installed directly into the ducting of your HVAC system, they attack mold, mildew, and other bacterial growth before they can enter your home.
Which system is best for you? The answer depends on your Palm Beach home and its environment. Before choosing a system, it's best to get an expert to visit your home and talk to you about your requirements and the options available.
No matter which system you choose, it's critical to have it installed by a qualified and experienced technician. Just like regular maintenance, proper installation can go a long way toward ensuring your HVAC system runs without problems. We're the team to turn to for this. We're reliable, consistent, and always effective.
Contact Mechanical Air Conditioning for your air purifier. Family Owned & Operated over 40 Years in Palm Beach County, Your Trusted Choice in A/C Repair.