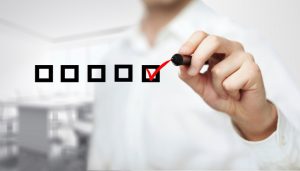 We're sure you're glad that the height of the summer heat is behind us now, but you still need to think about your air conditioner. Your air conditioning needs don't stop on the last day of August when you live in a place like Palm Beach Gardens. You need to make sure that your air conditioner is set up for success into the far future.
If you need air conditioning service in Palm Beach Gardens, FL, then we're going to be here for you. Let's start today with some great tips to help out your home. You can come to us for everything that you need in our area.
Vital AC Tips
We've rounded up the best air conditioning tips to help your air conditioner. Keep these tips in your back pocket now and in the future.
1. Set Your Thermostat to a Higher Temperature
Okay, so we live in Florida and it's hot and humid here. When you come out from the heat of a summer day that feels like a sauna, we know that you want to rush into your home and set your thermostat to the lowest temperature possible. This isn't a good idea though. You need to choose a mild temperature and let your thermostat do the right work.
2. Close Up Your Blinds
We know that you probably like to let in some of that Florida sun during the day but consider closing your blinds to get better cooling. Natural light raises the temperature of your home. Closing the curtains and blinds helps you cool off faster and more efficiently.
3. Insulate Your Home
Have you noticed that you feel a draft coming in even when all your windows and doors are closed? You need to insulate! Insulation is what keeps your conditioned air where you want it—inside.
4. Fix Any Leaks
Have you noticed that you hear whistling whenever your air conditioner runs? This means that you might have a leak somewhere within your home's HVAC system. Fortunately, you can fix this with the help of our professionals. We want to help you get the service that you need.
5. Change Your Filter
You need to change your home's air conditioning filter once every season. Your AC filter is in charge of keeping your home's AC clean, safe, and ready to perform to the best of its ability.
6. Call for Maintenance
You need to call for maintenance in your home. Maintenance is important. It's what's going to help your air conditioner perform during the current season and during every spring and summer after that.
7. Use Your Fan Too
Do you have a ceiling fan in your home? You're lucky! You need to utilize this ceiling fan to help you cool off for the height of the day.
Pro tip: don't leave your ceiling fan running when you're not in the room! Your ceiling fan cools you. You're only wasting energy by leaving it running when there's no person present in the room.
Contact Mechanical Air Conditioning to schedule an appointment with our professionals. Your Trusted Choice in A/C Repair.