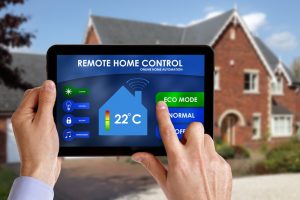 We're finally past summer here in Port St. Lucie. The weather is just now starting to cool off, but we don't want you to throw up your hands with your air conditioner right here and now. Instead, we want you to reflect over the past few month and determine how your air conditioners been doing. If you need better work from your air conditioner then it might be time for you to upgrade different parts of your HVAC system.
We specialize in air conditioning service in Port St. Lucie, FL. If you're having trouble with your air conditioner, we suggest that you start with your home's thermostat first. This is one of the best things you can do for your home and we're going to help you get the best unit available to you.
Is Your Thermostat Ready to Go?
Do you think that you need a new thermostat for your home? Here are a few signs that you should let your home's current thermostat go and upgrade to a new system:
1. You've Had Your Thermostat for a While
Have you had your thermostat for as long as you've had your heater or air conditioner? It's probably time to upgrade if your HVAC system isn't new. We know that your thermostat can last for quite some time, but this doesn't mean that it should.
2. The Reading is Always Wrong
Is your thermostat reading always glaringly inaccurate? If it is then it means that you're having issues with your thermostat. We can help you get a great new thermostat that matches your needs.
3. You Can't Get Comfortable
Do you have trouble getting comfortable in your home? This might mean that your thermostat is to blame. Your thermostat is at the head of your comfort control. If you're having trouble getting what you need, it's worth your while to upgrade.
Your Thermostat Options
You've got two main options with your thermostat: a Wi-Fi thermostat or a smart thermostat. We're going to run through the merits of both with you.
Wi-Fi Thermostats
Wi-Fi thermostats are the best way to get a higher level of control over your home's heating and cooling systems. If you want more control, getting a Wi-Fi thermostat is your best bet because Wi-Fi thermostats allow you to program your home's thermostat before you even get home. This can save you time and energy when it comes to cooling off or heating up.
Smart Thermostats
Smart thermostats are like Wi-Fi thermostats, but they take the temperature control to a higher level. Smart thermostats take things to a higher level because they "learn" how you like to heat and cool your home rather than forcing you to work around the system itself. If you're looking to save money and have a higher level of comfort at home, you should consider one of these units. We're going to point you in the right direction to find the perfect system for your home.
Contact Mechanical Air Conditioning today to schedule an appointment for your HVAC work. Your Trusted Choice in A/C Repair.