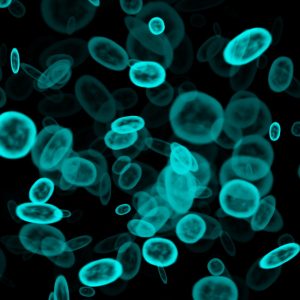 It's summer in West Palm Beach, Florida! In the minds of most homeowners, this means AC, AC, and more AC—but what about your home's indoor air quality.
Honestly, your home's indoor air quality is just as important as your air conditioning services when it comes to keeping cool. You need to make sure that you have the right foundation to get quality cooling from your home. If you're looking for an HVAC contractor in the area then you're in luck. We can be the professionals to help you find everything that you need. We have the best workaround and we're able to work in your home whenever you need us. Call today.
Indoor Air Quality and Air Conditioning: Best Buddies
Let's talk about the interaction between your indoor air quality and your air conditioning system because they go hand-in-hand. We want to make sure that we clear this up before going any further. Often, we meet homeowners who know what indoor air quality generally means, but honestly speaking, they don't know why it's so important.
Your indoor air quality is so important because it directly impacts your cooling. Let's say that you have poor air quality and an entirely imbalanced home. You might have simply lowered your standards to the point where you believe that the level of comfort that you're receiving is okay. It isn't if you're experiencing any of the following:
Allergy symptoms throughout the year (particularly when you run your air conditioner)
Fatigue
Wheezing, coughing, and sneezing
High air conditioning bills
Inadequate cooling
All these problems can typically be interpreted as health problems or cooling problems, but it's important to ask yourself what your indoor air quality is like before pointing your finger in another direction. If your indoor air quality is good, then your cooling can be great. Make sure you determine that you have a solid foundation before trying to build upon it with great AC service.
Your IAQ Options
So if you've realized that you have inadequate indoor air quality at home, you probably want to fix this issue. We're sure that you're wondering how to do this too. We're going to help you find the underlying cause of your needs.
It can be frustrating trying to determine what you need as a homeowner. Indoor air quality is hard because it's so personal. You and your next-door neighbor can have completely different indoor air quality needs although you live right next to each other. Indoor air quality ultimately comes down to when and how your home was constructed, your particular contaminants, the influence of pets, and even how you choose to live in your home. There are so many different moving variables. We understand this and that's why we offer you the following:
UV lights
Air filters
Air purifiers
Humidifiers
Dehumidifiers
HRV systems and ERV systems
Air duct sanitizing
Call us for what you need here. We've got your back with absolutely everything.
Call Mechanical Air Conditioning today to schedule an appointment with our professionals. Your Trusted Choice In A/C Repair.