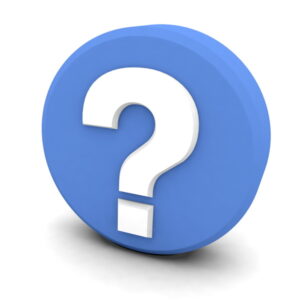 Now that March is here, it's important to consider your comfort in the upcoming months. The weather is only going to get warmer with summer around the corner. This is when you want to prepare your home for the heat.
If you haven't already scheduled an appointment for air conditioning maintenance in West Palm Beach, FL, then we suggest you do so now. Of course, our weather is warmer throughout the year, but we reach our peak temperatures in the upcoming months just like any other area. Staying ahead of this is the best way to ensure that you're as cool as possible.
The Timing of Spring Maintenance
The first thing we want to discuss is the timing of maintenance. We're going to talk about spring maintenance in particular because this is the time of year we're in. Spring maintenance is vital because it prepares your air conditioner for all the work it has to do ahead of time. Think of spring maintenance as your way of having your air conditioner "study" before a test. Our technicians are the tutors. We go over all the required materials to make sure your air conditioner can pass the test that is spring and summer. The timing is key and making sure that your maintenance services are performed now can save you a headache later.
The Advantages of Maintenance
There are so many advantages to maintaining your home's air conditioning unit. Here are a few of the best:
Better Cooling: Maintaining your cooling system every spring is the secret to better cooling. This is because it works out any potential problems lying in wait in your system. This means you'll get more effective cooling and potentially avoid cooling problems. 
Long-Lasting Service: You expect your air conditioner to last about 10-15 years, but it's only going to last thing long with the right service. Maintenance every single year will keep your air conditioner in top shape so that it can last as long as possible. 
Cost Savings: Saving money on your home's air conditioning is something we'd all love to do. You can do this with maintenance. Maintenance cuts costs because it ensures that your system is as efficient as possible. When you save on operation time and energy, you also save money.
Our Maintenance Plan
You can always trust the care of your air conditioning system to us. If you're looking for a team that's going to perform great work, then we enrolling in our maintenance plan. Our maintenance plan is called the Ultimate Savings Maintenance Agreement. For a spring tune-up, we perform all the following:
Check & Clean Condenser Coil
Check & Clean Evaporator Coil
Check & Clean Condensate Drain
Check Electrical Connections
Check Voltage & Amperage on Motors
Check Thermostat Operation
Check Refrigerant Pressure
Lubricate Bearings & Motors as Required
We're proud to say that our services are so comprehensive because we always want to provide the best service. We're committed to helping you find both savings and comfort.
Contact Mechanical Air Conditioning for your AC services. Your Trusted Choice in A/C Repair.