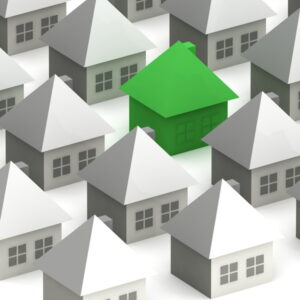 Your air conditioner's efficiency is important. In fact, it's one of the most important things that you can pay attention to as we make our way into the warmer months in Florida. You spend so many months throughout the year running your air conditioner here. If you want to avoid wasting money, then it's important to consider your air conditioner's efficiency. You can do this through some simple tips. We'll go through them today.
Our professionals understand your air conditioning in West Palm Beach, FL. We've worked with homeowners just like you for decades. We're ready to help you with these tips and we're ready to install, repair, replace, and maintain any unit you need.
Simple Ways to Boost Your Efficiency
Here are a few ways that you can up the efficiency of your air conditioner this spring and summer.
Schedule Your Maintenance Appointment Now
It's important to maintain your home's air conditioner annually. We suggest that you do this in spring because it's going to get your air conditioner prepared for the peak air conditioning season throughout the year–spring and summer. We have prompt and effective maintenance. We can also offer you a great maintenance program. Consider our Ultimate Savings Agreement. 
Upgrade Your Thermostat
When was the last time you upgraded your home's thermostat? If you haven't upgraded your home's thermostat in the better part of a decade, then it's time to do so. This is because smart and Wi-Fi thermostats are more efficient than any analog or older digital thermostat model. This will help you save money.
Increase Your Thermostat Setting By a Few Degrees
You can save yourself a substantial amount of money by increasing your thermostat's temperature by just a few degrees. This is because sometimes you might think that you need to set your thermostat to a chilly 68 degrees, but in reality, you'd be just as comfortable at a 72 to74 degree setting. This will save you a substantial amount of money every season. 
Keeping Heat-Producing Appliances Away from a Thermostat
This is a great tip to save–keep lamps, lights, and other heat-producing appliances away from your home's thermostat. This is a problem because it's going to throw off the entire balance of your home. If your thermostat is too close to an appliance that gives off heat, it will raise the reading of the temperature in your home and trigger your air conditioner to turn on unnecessarily. 
Keep Your Home As Cool As Possible
Summer heat in Florida is no joke. Make sure that you avoid heating up your home during the hottest hours of the day. When noon rolls around, avoid firing up the oven or even cooking extensively on your stovetop. You might even want to delay drying your clothes.
We encourage you to push off heat-emitting tasks until later because it raises the internal temperature of your home and makes it harder to cool off your space. You're only going to make your air conditioner work harder and raise your energy bills in the process. 
Contact Mechanical Air Conditioning to schedule an appointment for your AC. we're "Your Trusted Choice in A/C Repair."