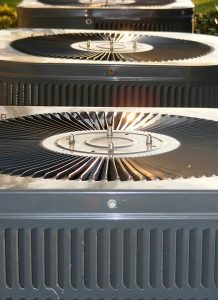 If you've done research regarding HVAC service, then we're sure that you've come across articles, videos, or even professionals first-hand encouraging you to seek out professional work. This is something we're sure you're used to hearing when concerning residential work, but it's just as important when you're considering commercial care. This is something that we want to emphasize today because we know the weather is warming up and it's easy to start considering lesser options when the weather is warm and the pressure is high. We know you want a comfortable space for your business, but we encourage professional commercial air conditioning in Wellington, FL. Let's talk about it below.
The Importance of Commercial Care
Professional commercial installation, repair, replacement, and repair are all so important because…
A Safer, Healthier Environment
There's nothing more important than having a safe and healthy commercial space. We know that your personal health is a concern of yours and your employee health is a major concern of yours as well. If you want to make sure that the air everyone is breathing is clean and of the highest quality, then it's time to invest in professional commercial air conditioning care. 
Professional commercial air conditioning work will improve the quality of your home's air. We're professionals who can keep your air conditioner performing at the highest level and make sure that the ducts in your home are in great condition too. We know how to do all the work you need.
A Professional Image
A clean and tidy office or work environment is what's going to give your space a professional appearance. Think about it–what would you think of a business if you entered it and it was covered in mold, dust, and other debris? We're talking about the countertops, corners of the floor, and even walls or ceilings. This isn't a good look and it's likely that you wouldn't think of this space as the most professional space possible. This is why we suggest getting professional work as often as possible.
A Discount on Your Monthly Bills
One of the best things about professional work is that it saves you money. We know that it's easy to think you're saving money if you cut corners on the cost of an installation or repair job. This isn't really the case. While you might cut a little cost upfront, it's more than likely that you'll pay for this in the future. More often than not, our professionals are the ones who come out to fix mistakes made in amateur installations. This means that you're paying for the price of amateur work and professional work. If you choose high-quality work the first time, you'll save yourself a considerable amount of money. 
A High-Quality Space
There's nothing more important than having a high-quality commercial space. On an upfront level, it just feels good to have a high-quality space to work in. It's a morale booster and it keeps spirits high. Your commercial space is something to take pride in. Make sure that you do so with high-quality work. 
Contact Mechanical Air Conditioning today to schedule an appointment with our professionals. Your Trusted Choice in A.C Repair.