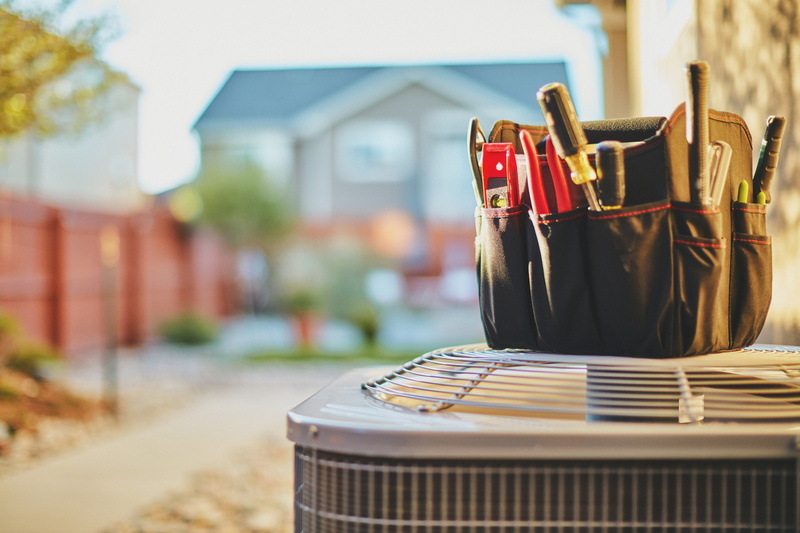 When you're in charge of keeping a commercial, you need to be on top of your stuff. If you've gotten to the point where your employees, customers, or tenants are starting to complain that they're uncomfortable, then it might be time for you to replace your commercial air conditioner.
We're experts in commercial air conditioning in Jupiter, FL. You can trust our professionals to make the switch from one system to another as flawless as possible. Don't ignore signs of a declining air conditioning system. Instead, get in touch with our team members and we'll help you get the service that you need.
Is It Time?
These are the signs that your commercial air conditioner is reaching the end of its life:
Breakdowns
Have you noticed your air conditioner breaking down often? Do you feel like you always need to have someone out to your space to work on the AC unit?
We know how annoying this can be. The problem is that annoyance is the least of your issues if this is happening. You're going to notice continually decreased efficiency and you might even notice a pick up in the frequency of breakdowns. This will only cost you more money as time goes on. Get a new air conditioner to give yourself some peace of mind.
Comfort Issues
If you or the people in your commercial space aren't comfortable and haven't been for some time, you should upgrade. Continual repairs are as inconvenient as they are inefficient. A new system saves you a lot.
Noise
Are you hearing loud noises? This is typically a sign that your commercial air conditioner has seen better days. If the problems are persistent, you should upgrade your air conditioner. The problems will only continue to get worse the more you try to push the system.
Age
How old is your commercial air conditioner? If the commercial air conditioner is in between the ages of 15-20 years, then you should consider upgrading your system. Even if your air conditioner can last about 20 years, it's not going to be efficient the entire time. It's better to upgrade now.
Inefficiency
Have you noticed that the energy bills in your building have risen? Inefficiency is a major issue. It's something that typically indicates a problem with your air conditioning system as a whole.
The beauty of commercial air conditioners is that they're typically out of sight and out of mind. If you have a rooftop unit, our professionals can come out and work on the system even while you're in your commercial space.
Why Professional Service Counts
Professional service counts whenever you want air conditioning work, but it's especially important when you're working with commercial systems. Commercial systems are larger, require more capacity, and they're in charge of cooling more people. You should have a professional perform the work that you need because of this alone.
Don't worry about cost, your availability, or your timing, our professionals can handle almost anything. We're determined to make sure that your professional service is worthwhile and long-lasting.
Contact Mechanical Air Conditioning to schedule an appointment with our team members. Your Trusted Choice in A/C Repair.