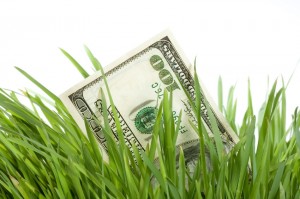 You need a great air conditioner in your home here in West Palm Beach. There's no way around it. If you try to work around it, you're only going to notice more troubles with your air conditioner.
We're HVAC professionals, but we also understand that getting the new air conditioner that you need isn't as easy as just the flip of a switch. It takes a serious amount of time, energy, and not to mention money. If you'd like to discuss your air conditioning service financing options, then we're prepared to help you with what you need.
The Signs That You Need a New Air Conditioner
Let's start off with the signs that you might need a new air conditioner. We know that drawing a line in the sand between replacement and repair can be a little difficult. Here is how you draw the line:
You've Had Your Current Air Conditioner for 10 Years or More
If you've had your home's current air conditioner for about 10 years or more, you're going to need to replace your air conditioner no matter what the status of the system is. Your air conditioner is meant to last about 10-15 years. It's unrealistic for the average air conditioner to last much longer than this time range. Even if it does, it won't be efficient. You need to make sure that you have a backup plan ready so that you don't run into an untimely breakdown.
You're Repairing Constantly
If you're repairing your air conditioner once every few months, you're going to need to consider a new air conditioning system. Constant repairs point to serious air conditioning issues. It's also likely that you're investing a considerable amount of money into a system that's far past its prime. This isn't wise and we can help you avoid this.
Your Air Conditioner Costs Too Much
Are your monthly energy bills starting to get out of hand? Your air conditioner should never cost you too much if it's perfectly matched to your home. Your air conditioning prices should always be consistent and reasonable unless you had an unprecedented heatwave. If you're paying too much long-term, then you need a new air conditioning system.
Your Financing Options
We're the team known to go the extra mile. One of the ways that we do this is through our financing options. We're not afraid to discuss things as they are. If you need help financing your new air conditioning system, then we're here to help you get to that next step.
We offer a Carrier credit card. We believe in the Carrier brand and we think it's a convenient, monthly plan for you to pay off your new system. It's also easy to use, manageable, and feasible for almost all of the homeowners in our area. If you're looking for great financing options, it's a wonderful idea to speak with one of our professionals today.
Contact Mechanical Air Conditioning for all your air conditioning needs. Your Trusted Source in AC Repair.