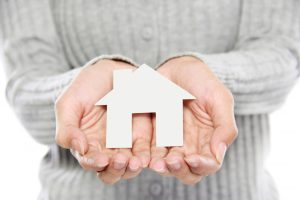 You wake up in the morning, fire up your heater, get your home toasty, and start your day. Things might feel fine for a short while, but after a full day of running your heater, you might have that itching desire for some fresh air.
It happens to the best of us, right? Especially at this point in our cold-weather season? You've had to rely on your heater for a while, so you've had your home closed up for a considerable while too. If you want fresh air then there's a way to get it without compromising your comfort.
The solution you're looking for is a heat or energy recovery ventilator. There's a slight difference between the two that we'll get into later, but for now, all you need to know is that both of these systems cycle in fresh air without compromising comfort. Come to us when you want a healthy home in West Palm Beach, FL.
HRV or ERV: What's for You?
Heat recovery ventilators (HRVs) and energy recovery ventilators (ERVs) are whole-house ventilation systems that provide a controlled method of ventilating a home while reducing a home's energy loss. Both of these systems pre-cool or pre-heat an HVAC system by running fresh air through the outgoing current of indoor air inside a heat exchanger. HRVs and ERVs recover around 70% to 80% of the energy in your home's existing air and deliver it into the incoming air. They're great for a climate like ours where we experience extreme summer temperatures.
Both HRV systems and ERV system service the same purpose with a slight twist—energy recovery ventilators can also transfer moisture. This means if you're having a little trouble with the moisture balance in your home, then an ERV system might be the unit you should opt for.
How These Units Work for You
So now you understand how HRV and ERV systems work, but how do they work for you?
They Keep Your Costs Low
HRV and ERV systems help you reclaim the existing energy in your home's incoming air. This means that you won't waste time or energy running your heating or air conditioning system into the ground anymore when you have one of these systems to help assist you.
They Can Help Balance Your Humidity
What's one thing that's always battling against your home comfort here in Florida? If you have to take a wild guess you'd probably say humidity, right? These systems (particularly HRVs) will help you quell the high moisture levels in summer and give you the moisture you need in winter.
They Keep Your Air Fresh
This benefit may seem obvious because it's why you found our article, but it's a great benefit nonetheless so we're going to reiterate it here. Both HRV and ERV systems circulate in pre-conditioned fresh air to help balance your indoor air quality. You'll feel better with one of these in your home—trust us.
Family Owned & Operated over 40 Years in Palm Beach County. Your Trusted Source in A/C Repair. Call today.