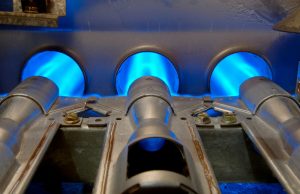 We know that winter is already well underway, but it's not too late to help your heater stretch before the race that is the dead of winter. We know that this isn't always your main focus because we live in Florida. This is the time of year where you need to take your heating work seriously. We know how to prepare your furnace for what's upcoming this heating season.
If you want to keep your furnace in great shape, you need to schedule an appointment for heating maintenance. You can actually enroll with us. We have great heating maintenance plans to take care of your heater all throughout the year. The plan even includes your air conditioner too. We want to make sure that every aspect of your home is well taken care of.
What To Do
We're going to make it plain and simple for you. This is what you need to do if you notice that your furnace is under the weather:
Assess Your Needs
Take a moment to think about what you need from your heater before you start off the heating season. This is the time where you should reflect on how your heater served you last year. If you struggled with your heating output, the prices, or any other aspect of your home's heater, you need to schedule an appointment with us.
We want you to understand that if you had problems last year, they're sure to pop up again and negatively impact your heater this year. We can help you stay on track.
Change Your Filter
Your heater has a filter, and it needs to be changed at the start of the heating season. In fact, you should change your heater's filter at least once every three months. If you skipped your filter replacement in the fall, make sure you don't miss an opportunity this winter.
This is something you can do all on your own. It's simple for you to do. If you need further instruction, you can contact our team members for quality service.
Schedule an Appointment for Maintenance
It's always important to schedule an appointment for maintenance each and every single fall. The maintenance appointment that you schedule ahead of the heating season is what's going to help your heater last. Come to us for quality service.
Know When You Need More
Let's be honest here… are you due for an upgrade? Most homeowners out there know when they're due for an upgrade. If you've had persistent problems with your home's heater, if you've had your heater for more than 10 years, or if both things apply, then you're going to need to consider an upgrade.
Be honest with yourself when you need to upgrade. We know that most of the time, the last thing you want to do is upgrade to a new heater in the middle of the heating season. We're here to make sure that the replacement process is as easy as possible.
Family Owned & Operated over 40 Years in Palm Beach County, Your Trusted Source in AC Repair.