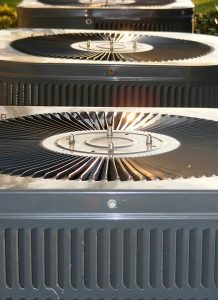 It's August here in Jupiter and the temperatures are high. How is your air conditioner doing?
If your answer is something along the lines of "not so good" or "it could be better" then it's time for you to get in touch with our team. You're going to need help with your air conditioning work. We're here to help you with it. We specialize in air conditioning in Jupiter, FL. We know that it's not always easy to get what you need when you need it. We go the extra mile with our services because of this. Contact us today if you need amazing work from a qualified team of professionals.
Helpful Tips
You can't change the past, but you can march forward into your future with intention. If you've struggled with your air conditioner in the past few months, make sure that you're trying out these tips going forward.
Turn Down Your Thermostat
We know what it's like to retreat indoors after a long day in the swampy Jupiter sun—you want relief as fast as you can get it. Here's the thing though, often homeowners think that they're going to cool off much faster if they dial their thermostat down to a low temperature. This isn't the case. A lower temperature just sets the goal post further out. It's never going to change the speed at which your home cools off. In fact, this mindset only wastes your energy and money.
Upgrade
If you've had the same thermostat in your home for close to a decade, then it's time for you to consider an upgrade. Smart and Wi-Fi thermostats are revolutionizing the way that people live in their homes. If you need better energy-efficiency a new thermostat can help you achieve this.
Switch Out Your Filter
Get yourself a brand new air conditioning filter for the season! An air conditioning filter is going to keep your AC clean, efficient, and ready to run when you need it most. Switching it out is something you can do on your own, but if you need a little coaching, we're more than happy to help.
Call for Maintenance
Did you maintain your home's air conditioner this spring? If the answer is no, we want you to know that it isn't too late to do so. We know that it feels like summer is almost over, but we live in Florida. This means that "summer" is going to last at least until October as far as weather is concerned. You're going to need your air conditioner for a while longer. Call us up for maintenance and inquire about our plan too!
Know When You Need More
If you're having an issue that can't be addressed by any of the tips that we gave above, then your problem runs a little bit deeper. Yes, this might be a little more difficult to solve, but it isn't impossible. If you need help getting your air conditioner back on track, then we're going to be here to provide you with the work.
Contact Mechanical Air Conditioning today for your AC needs. Your Trusted Choice in A/C Repair.