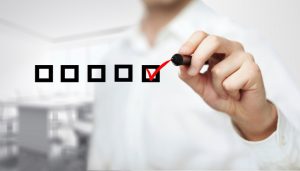 The tricky thing about air conditioners is that most homeowners don't even realize that there's a learning curve. You probably grew up with an air conditioner in your home and, even if you didn't, it's unlikely that your first encounter with your home's current air conditioner was the first AC encounter ever. You've brushed shoulders with AC systems before and, because of this, you might think that you know everything there is to know about how to run one. This is how we meet homeowners with AC troubles.
We want to help you improve your home and this often starts with AC repair in Palm City, FL. After this, we like our technicians to take the time to educate our customers. AC care is something that requires more effort than you might realize. This is why we want to bring attention to mistakes that you might be making at home.
Things You're Doing That Actually Hurt Your AC
Here are a few things that you're doing that are actually hurting your home's AC system.
Believing the "Low" Refrigerant Myth
One of the biggest mistakes that we see homeowners make is a lot more insidious than you might believe. It's believing the myth that your refrigerant can get "low." While your refrigerant might actually be low, the cause is never the refrigerant simply "running out." If you're ever out of refrigerant, then it's because you're suffering from a leak somewhere in your system. This warrants repair work.
2. Running Your Unit with a Dirty Filter
We suggest that you change your HVAC system's filter once every season because it helps your HVAC system run better. This is especially true for your air conditioner in a place like Florida. When you're using a system so often, you should do everything in your power to ensure that your care is up to par.
3. Ignoring Issues
You don't want to ignore any air conditioning issues that pop up when they happen. We know that it can be annoying to address these issues. You need your air conditioner almost constantly in Florida. We promise that our services are just as quick as they are effective, though. We want to get you great service in a hurry.
4. Running Your System with an Old Thermostat
An old thermostat can hold your air conditioning system back. If you want to improve your air conditioning service, then we suggest that you upgrade to a smart or Wi-Fi system to improve your efficiency. We care about these services and we can help you with them.
5. Avoiding Maintenance
The last thing you want to do in your home is to avoid maintenance. Maintenance is one of the best things you can do for your home's heater. If you're skipping over maintenance each spring, then you're likely running your air conditioner into the ground. This can result in a shorter air conditioner lifespan coupled with more air conditioning problems throughout this lifespan.
Family Owned & Operated over 40 Years in Palm Beach County, Your Trusted Source in AC Repair. Contact Mechanical Air Conditioning today.