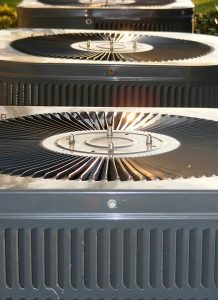 Unfortunately, the majority of us have experienced an air conditioning disaster at least once in our lifetimes. It might have been when we were children living at home or when we were renting our first apartments, so the brunt of the burden didn't land on our shoulders, but we're sure you remember how terrible it was to experience a complete air conditioning meltdown.
Extreme AC breakdowns typically arise when you need your system the most. They're normally due to months or even years of neglect with your air conditioning system. We know that this is all too common is a place like Florida, but we can help you get to the bottom of it today. Come to us for your AC repair in Port St. Lucie, FL today.
How to Keep Your AC In Check
Trying to keep your air conditioner in great order is a lot easier than it sounds. You don't have to spend too much money or time keeping your air conditioner in great shape. Just follow these tips:
Always Schedule Maintenance
Make sure that you always schedule a maintenance appointment in the springtime for your air conditioner. We know that you might think that you can get away with skipping out on maintenance every now and then. What's the big difference between once a year and once every other year after all, right? Well, it might not seem like much, but you're going to notice the difference in your comfort.
Maintenance is what keeps your air conditioner performing the way you like it. It's always better to prevent a problem rather than working to fix it later. Come to us to learn more about our maintenance plan.
Know When to Call Us
We know that the idea of scheduling a maintenance appointment isn't always so enticing. Who really likes the idea of giving away their time and money when they weren't expecting to? We understand this line of thought, but we want to assure you that it's better to spend your money on repairs now than on a breakdown later.
We're the professionals you can trust to get in and out of your home when it comes to repair work. We don't want to linger, charge you anything extra, or give you the run around in your home.
Upgrade if Necessary
This is something that you need to pay attention to as well. If you've had your air conditioner for more than a decade and things are heading south with your operation as of lately, you're going to need to consider an upgrade.
We know that you're probably not jumping for joy when it comes to the thought of upgrading. It's an expensive and time-consuming process just like repair work, but on an even grander scale. We can help you make the necessary upgrades that you need to stay cool this summer. Come to us when you're ready to make a change in your home.
Contact Mechanical Air Conditioning today to schedule an appointment with our professionals. Your Trusted Choice in AC Repair.