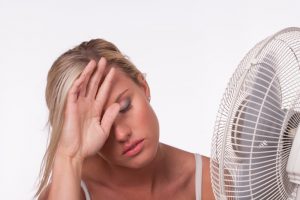 Humidity is pretty much a constant when it comes to Florida weather. Although this is our normal outdoors, it really isn't something you should be dealing with indoors too. If you're struggling to get your home to cool off in a reasonable time period, stay cool, or just feel comfortable, it's probably because you're dealing with imbalanced humidity. This can all be solved when you install a dehumidifier.
Now, we don't mean that we want you to do this yourself. We still suggest that you call a professional from our team to perform the work. We can provide you with timely, cost effective, and efficient work. We only want you have the best work available to you, so make sure that you schedule an appointment with our team today.
It's About More Than Comfort
So let's talk about why you should have a dehumidifier in your home. Your comfort is important, but we also want to tell you why having a dehumidifier is about so much more than getting comfortable in your home. Yes, dehumidifiers work to make you feel cooler at warmer temperatures. This is because dehumidifiers take the excess moisture of the air which makes the process of sweat evaporating from your body much easier—this is great. Dehumidifiers work to make sure that your home is safe too.
The thing about having an excess of moisture in your home is that it can create problems with mold, mildew, and your indoor air quality. If you've ever struggled with these things, then you know that it's a major problem. Mold spores in the air eventually find their way into your lungs because you're breathing them in, and this isn't good for you. This is a common household problem here in West Palm Beach because we live in a subtropical climate here in Florida. If you're ready to get the work you need, make sure that you learn about dehumidifiers and find a great one for your home.
How Dehumidifiers Work
Are you wondering how dehumidifiers work? It's a valid question. You probably want to have a general sense of how a system works before you agree to strap your home up with it. Dehumidifiers work like this—they collect all the excess moisture in your home on a coil, condense it (changes it from gas to liquid), and then drain the excess moisture away.
If you've already done a little bit of research into dehumidifiers, then you probably know that air conditioners are supposed to be able to handle a bit of dehumidification work at home. While this is true, our climate here in Florida sort of tromps all over this. You're going to need to bring in a little reinforcement from a dehumidifier to really get what you need.
It's not just about what dehumidifier you choose, it's also about the work that you have performed for this system. If you need great work, let us help you today.
Contact Mechanical Air Conditioning today to schedule an appointment for your dehumidification services. Your Trusted Choice in A/C Repair.