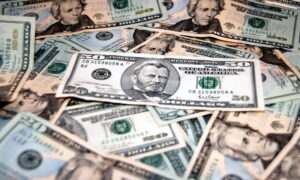 Now that the weather is getting warm again, you're going to use your AC more and more. If any of the operation is starting to give you pause or frustrate you, then it's time to consider air conditioning repair in Wellington, FL. One thing we always want to advise against is waiting. Your air conditioning efficiency shouldn't wait for long. The longer you wait, the more opportunity grows for further trouble and inefficiency. 
Today, we want to talk about all that air conditioning repair can do for you. Although it's a time and cost investment, did you know that it can actually save you money? This is something that many homeowners are shocked to learn at first. Today, we'd like to take the time to explain how.
This AC Investment Can Save You Cash
Investing in proper repair can save you so much money. This is because limping along with an air conditioning problem is often incredibly inefficient. Let's take a loose part for example. You know something is wrong because your air conditioner isn't operating the way you're used to. On top of this, when you're near your outdoor unit you can actually hear something rattling around and making loud noises. All these signs point to a problem. This problem will inevitably cause inefficiency.
The Car Analogy
You can think about a poorly running air conditioning system like a car. Which vehicle would run better? The car that's well maintained and in pristine condition or the car that's running on a flat tire and hasn't had an oil change in years? It's probably the first car. It would also be a pretty safe bet to assume that the second car isn't the most efficient one around.
When you're dealing with low efficiency, you're also dealing with high or unnecessary costs. Your air conditioner needs to do more just to perform at the level of service you're used to. This is when an investment in air conditioning repair can save you so much money.
Always Go With the Help of A Professional
If you want your air conditioning repair to actually save you money, then it's important to go with a professional. We completely understand how tempting it can be to DIY or even go with an amateur when your goal is to save yourself a bit of money. The articles and videos online make DIY attempts sound so easy and amateurs promise so much for such low prices.
While all the promises made may sound good, we can assure you that professional service goes a long way. We're trained professionals and we've been in the field for quite some time. This means that we're equipped to handle even the most complicated repairs. On top of this, you can rest easy with our professionals because you'll know you're in good hands. We have great reviews for reason–our work is backed by success.
Contact Mechanical Air Conditioning today to schedule an appointment with our professionals. Your Trusted Choice in A/C Repair.