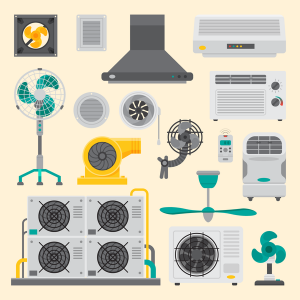 When you live in a place like Florida, keeping your home cool can start to feel like a full time job. We're here to give you a nudge in the right direction and let you know that it doesn't have to be this way. If you want to keep your home as cool as possible with minimal effort, then we're here to give you the best tips for your air conditioning in West Palm Beach, FL.
We always want you to feel cool at home as long as you have a working air conditioner. What many people don't realize is there are things they might be doing that are preventing them from feeling warm. We have years of experience and we put them to use for you. Let's get into what you should know below.
Ways You Can Help Your Air Conditioner
Your air conditioner does need help from time to time. Here are a few things you can try to give it a nudge in the right direction.
Install a Programmable Thermostat
If you don't already have a programmable thermostat, you need one to get yourself one. Installing a programmable thermostat is a great measure because it eliminates any of the user error that can occur. Think about it–how many times have you left your air conditioner running while away on accident? This is inefficient, will run up your energy bill, and it will wear down your air conditioner over time if you do it too often. With a programmable thermostat, you can schedule your cooling so you don't ever run into this situation again.
Turn on Ceiling Fans
Your ceiling fan should get in on the action too. This is something that you should consider when you're warm and you're tempted to turn your thermostat down to a chilly temperature. Impatience is the enemy of a healthy air conditioner. It's always best to choose a mild temperature and wait. A ceiling fan can help you feel cooler while you're waiting for your AC to kick in.
Move Furniture Away From Vents and Registers
It's common to move furniture around in your home and to do so without regard for your cooling during our milder seasons. If you've moved a bookshelf, couch, or anything else in front of a vent or register, then it's time to move it away. This will allow you to get cool with ease as we move into spring and summer. 
Seal Up
Insulation isn't just important for keeping warm temperatures in during winter, it's also important for keeping hot temperatures out during summer. This is why we suggest you seal up your home. You can start with minor changes that make big differences like sealing your windows or installing a door sweep. 
Use Lighting To Your Advantage
You should always use lighting to your advantage. If it's warm out, this is when you should shut your blinds or curtains to keep light out. Lighting might not seem like it makes a huge difference, but it can raise the internal temperature of your home over the course of an afternoon. Even small degree changes can make a difference.
Family Owned & Operated over 40 Years in Palm Beach County, Your Trusted Source in AC Repair. Contact Mechanical Air Conditioning today.