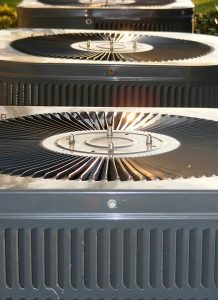 It's always summer even when the calendar says it isn't even in a place like Florida. We understand that you're used to warm weather in a climate like this, but that doesn't mean that we don't get cold weather here from time to time. We're finally coming around to that time of year where the temperatures are starting to cool off. If you want to keep your air conditioner in great shape, then it's time for you to call us for AC repair in Port St. Lucie, FL.
We understand the complexities of air conditioning repair work and we work diligently to ensure that we perform these services quickly, efficiently, and with precise care. If you need quality work in our area you can get in touch with our professionals today.
AC Problems that Need Prompt Care
Not sure when you need to call for professional work? Here are a few signs that you need professional service as soon as possible.
You Can't Get Cool: Are you having trouble getting cool in your home? Trouble getting cool doesn't always manifest as you sitting in your home and sweating. Sometimes it's more subtle issues like constantly having your hand hovering over the thermostat because you need to put the temperature lower and lower or running your air conditioner all day long. Your home should be able to get cool fast and within reasonable parameters.
You Can't Get Cool for the Right Price: We want to add an additional parameter to the point above. If you can get cool in your home but you can't get cool without racking up an astronomical air conditioning bill, then you've also got an air conditioning problem on your hands. Don't count it out just because your unit is still able to blow cool air—it's about the quality of your heating overall.
You've Got IAQ Issues: Are you too humid in your home? Maybe you're coughing up a lung whenever you spend a long period of time at home. Indoor air quality issues are also air conditioning issues. If you're having trouble with one of these realms of your home, we can handle any and all of the problems that you're having.
Why Professional Service Always Counts
We're a multi-generational company at Mechanical Air Conditioning and we're dedicated to providing you with a customer-first experience. If you've lived here for any amount of time, then you understand how unpredictable our weather can be throughout these winter months. We live in a warm climate that's routinely peppered with rain and surprisingly cold temperatures throughout these winter months so it's important to have your air conditioner and heater on point for the months ahead. You don't have to worry when you come to our experts.
We're the team that's going to keep you comfortable when it counts. Make sure that you schedule an appointment with the professionals here when you need quality service.
Contact Mechanical Air Conditioning today. Family Owned & Operated over 40 Years in Palm Beach County, Your Trusted Source in AC Repair.