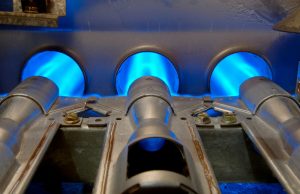 So if you've lived here in Florida for even a little while then you understand that our weather doesn't exactly play by the rules. Our winter season starts much later than it does in the rest of the country, and it doesn't last nearly as long. Just because our winters aren't necessarily the most intense, doesn't mean that we don't need the right heating services to keep you warm throughout this time. If you haven't already scheduled an appointment for HVAC maintenance in West Palm Beach, FL, then it's time for you to schedule an appointment with our professionals.
We specialize in heating tune-ups for homeowners here in Florida. If you're looking for work that you know you can depend on, make sure that you schedule an appointment with us. We never miss the mark. We're going to make sure that you get the heating service that you need.
Why You Need a Heating Tune-Up
So are you wondering why you should schedule an appointment for a heating tune-up? Here are a few great reasons:
Improved System Efficiency
Are you trying to improve the efficiency of your heating system? This is a great idea because better heating performance means better comfort and lower heating costs. You want to make sure that you're getting the most from your heater and maintenance is the best possible way to do this for your home. Your efficiency matters and we're the team that will handle it with care.
Reduced Risk of Heating Failure
The very last thing that you want to happen during this point of the year is a major heating breakdown. Make sure that you take the time to schedule an appointment for heating work to avoid a heating breakdown in the future. It's the easiest way to reduce your risk.
Minimized Need for Heating Repair
Don't you want to avoid a need for heating repair in your home? Heating services aren't something that you want to have to schedule every single winter. Maintenance is a quick and reasonably priced service that can help you avoid a more difficult and expensive heating repair service. Contact our professionals when you want quality work that's going to keep you warm.
Professional Service Always Counts
Make sure that you come to our team of professionals when you want heating maintenance service. You can trust our professionals here at Mechanical Air Conditioning because we're a multi-generational company that has the right experience and expertise to give you the right maintenance services. We understand what it takes to keep a home warm. You won't have to worry about staying warm or spending far too much money on your heating system either.
You can trust our team to provide you with the right service that's going to keep you smooth sailing for the next few months. Make sure that you schedule an appointment with us when you need great work.
Contact Mechanical Air Conditioning today to schedule an appointment with our team members. Family Owned & Operated over 40 Years in Palm Beach County, Your Trusted Source in AC Repair.